SkinAct is a manufacturer of spa equipment and supplies based in California. The only aluminum portable massage table it makes is the Fedora Portable Massage Table, also listed by other retailers as the SkinAct Ultra Light Weight Supreme Edition Massage Table.
Features and Specifications
The Fedora is positioned as a professional massage table that performs well and doesn't cost much. Here's a rundown of the entire package:
| Table Specs | Additional Specs |
| --- | --- |
| 3.5-inch padding (reportedly) | Includes an aluminum headrest |
| Aluminum frame | Includes a face pillow |
| 72 inches (6 feet) long x 26 inches (2.1 feet) wide | Includes a front arm rest |
| Adjustable height: 25 - 35 inches (2-2.9 feet) | Includes a carrying bag |
| Base table weight: 25 lbs. | |
| Weight with accessories: 27 lbs. | |
| Weight limit: 600 lbs. | |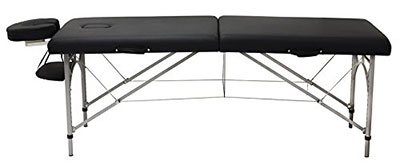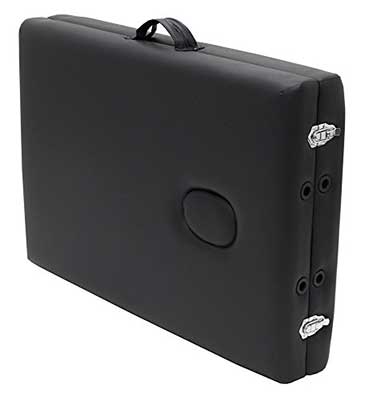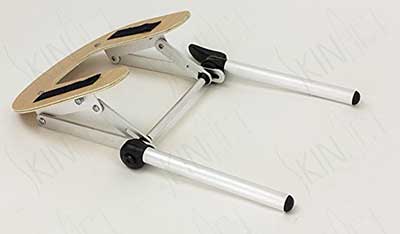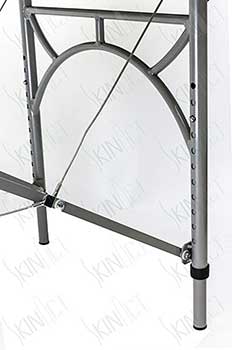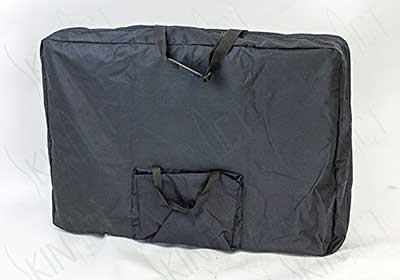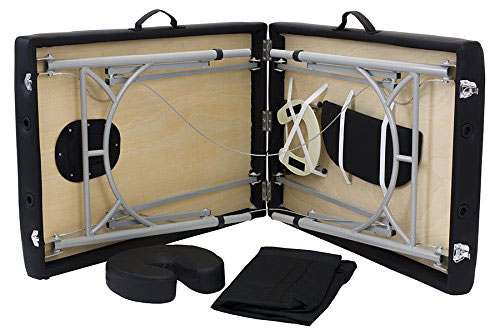 User Reviews
The SkinAct Fedora is one of the lightest Reiki tables in our lineup. The only table that can match its weight is the Master Massage Stratomaster, which costs almost three times as much.
The SkinAct Ultra Light Weight Supreme Edition Massage Table is surprisingly stable even though it has skinny legs. It also received a few good remarks on the easy setup and on the padding thickness.
However, many have complained about its width. The Fedora is narrow at only 2.1 feet or 26 inches, whereas competing Aluminum massage tables have an average of 2.3 feet. Arm rests on the sides are non-existent as well, so there is no way to extend the width beyond 26 inches.
As with many massage tables, the headrest is a bit flimsy. There were also some reports about the less-than-perfect quality upholstery. One owner even mentioned that the handle straps broke when she tried lifting it.
Overall, the Fedora from SkinAct is a lightweight and cost effective aluminum massage table, but its narrow width may be a deal breaker for some.
Click here for a price quotation the SkinAct Ultra Light Weight Supreme Edition Massage Table