Attunement is an important event in a Reiki practitioner's life. This rite of passage signifies that the student, with the Master's guidance, is ready to receive the gift of Reiki. As a result, it opens up the energy channels of the student, allowing Ki or life energy to flow through his or her body like water flowing without restraint in rivers, lakes and oceans. For many students, it's a life changing event.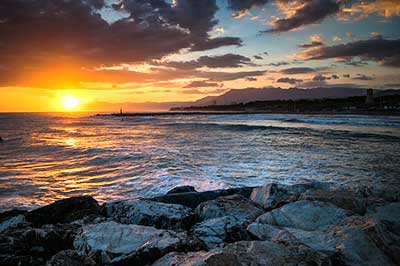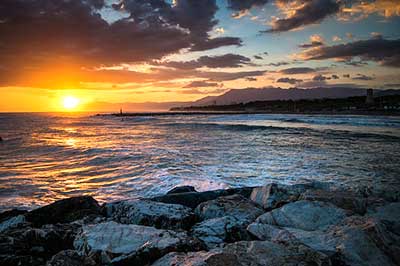 The first level of practicing Reiki is mainly aimed at using the newly learned skills for self-healing. The Reiki Hand Positions are best used during this stage due to their extensive coverage of the chakras (or energy centers) and the organs of the body. Mastery of the chakras, organs and hand positions gives the Reiki healer confidence in his or her practice. Down the road, it would also enable him or her to potentially come up a distinctive style that could contribute to the practice.
Chakras
Chakra is a Hindu concept that refers to life energy centers in the body. Hindus believe that our spiritual selves are nurtured by life energy. Over time, they developed a system where these chakras can be accessed. Tapping into them is thought to bring balance to our physical and spiritual well being. Learn more about this topic: Chakras and Energy Healing: What You Need To Know.
Basic Reiki Hand Positions
One of the foundations of Reiki is the transfer of life energy through laying on of hands. There are specific hand positions that correspond to the chakras and the organs of the body. Many variations exist, but they all trace back to a certain chakra in the body.
| Position # | Location | Chakra |
| --- | --- | --- |
| 1 | Face | Third Eye/Brow |
| 2 | Temples/Sides of head | Crown, Brow |
| 3 | Back of head | Crown |
| 4 | Throat, back of neck | Throat |
| 5 | Heart/Above the breasts | Heart |
| 6 | Ribs | Solar Plexus |
| 7 | Abdomen/Belly | Solar Plexus |
| 8 | Pelvic Area | Sacral |
| 9 | Lower abdomen, above the pubic bone | Root |
| 10 | Knees | Root |
| 11 | Ankles | Root |
| 12 | Feet, soles | Root |
The table above lists the Reiki hand positions for healing others (on the front side). The practitioner begins by meditating for several minutes in order to accept Reiki's healing power. The practitioner then shares this energy to the client by placing his/her hands on a particular part of the body for about 5 minutes.
Hand Positions in Action
Watch this video to find out where the hands are placed (similar to the positions from the table above):

This is another variation of the hand positions:

This is a variation of Reiki hand positions for the back: