In this review, we will take a look at the Master Massage Montour LX Massage Table. Master Massage has several variations of their portable massage tables. For instance, the Santana LX has a version with a built-in warmer called, Therma-Top while the Monroe LX and Montclair has many color options. Sometimes, the different table models have features that clash, but they really have subtle internal changes, such as in the frame, width, stitching or accessories.
The Mountour LX appears to be similar to the Santana LX, but both have notable differences when examined closely.
| | Montour LX | Santana LX |
| --- | --- | --- |
| Table Width | 30 inches (2.5 ft) | 31 inches (2.6 ft) |
| Table Weight | 34 lbs. | 38 lbs. |
| Shiatsu Support | No | Yes (cable release) |
| Half-round Bolster | Included | None |
| Carrying Bag | 4 pockets | 2 pockets |
| Available Colors | Dove Gray only | Mountain Red only |
| Freebie | 75-pack face cover | None |
| Freebie | 4-pack Spa CD | None |
Features and Specifications
The Master Massage Montour LX Massage Table is packed with accessories to justify a higher price point. It is the same sturdy table from a reputable manufacturer, but it lacks Shiatsu cable release and is only available in Dove Gray.
| Table Specs | Additional Specs |
| --- | --- |
| CFC-free PU upholstery | Auto-Lock, tool-less leg system |
| European beach wood, Dura-Seal protected | Numbered leg adjustment holes |
| 3-inch thick cushion of multi-layer Small Cell foam | Duo-Plane hinge for frame stability and durability |
| 72 inches long (6 feet) x 30 inches wide (2.6 feet) | Ergonomic Dream Adjustable face cradle |
| Adjustable height: 24-34 inches | Memory foam face pillow included |
| Weight limit: 650-750 lbs. | Includes half round bolster |
| Table Weight: 34 lbs. | Includes 4-pocket carrying case |
| Shipping Weight: 46.3 lbs. | Includes 75-pack disposable face covers |
| 5-year warranty (frame) | Includes a fully padded Florida Style stationary arm shelf |
| 2-year warranty (foam and upholstery) | |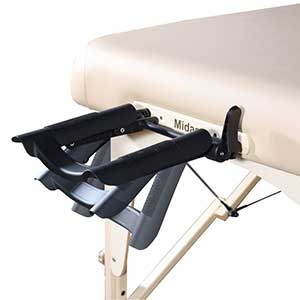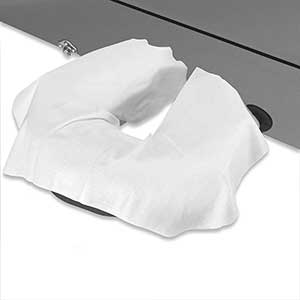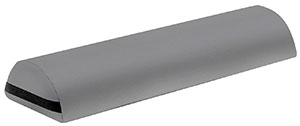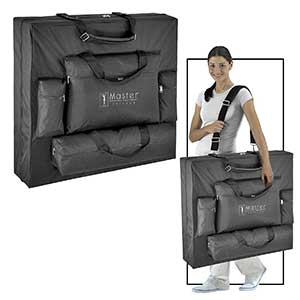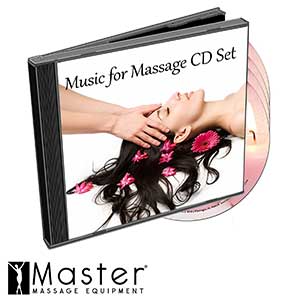 User Reviews
The Master Massage Montour LX Massage Table is a fantastic table for Reiki. It has everything that a practitioner needs to get started.
At 34 lbs., it is quite lightweight for a wooden table since some can go as high as 38 lbs. However, its thickness makes it one of the bulkiest massage tables in the market. Many owners also claim that the table is in fact, heavy and tough to move. Carrying it can be a bit awkward for shorter practitioners.
Check out our Massage Table Cart Guide if you feel that your table is heavy enough to carry.
People who have used the Montour agree that the foam padding is incredibly relaxing. No complaints on the headrest as well.