One of the most important components of a massage table is the headrest. The headrest, also known as the face cradle, head support, or face rest, keeps clients comfortable during a massage therapy session. It all begins with the head. If a client's head is secure, and he or she does not feel any strain on the pressure points, then satisfaction follows. Like many practitioners point out, a relaxed client is a happy client.
You'll find that upgrading your equipment is the way to move forward as your skills improve and your clients grow. It is strongly suggested that the face cradle and the massage table sheets be your first upgrade.
A face rest has a couple other uses. First, it can extend a massage or Reiki table's length to make room for taller clients. More importantly, it gives the massage therapist or Reiki practitioner a much easier access to the neck area.
Most Popular Face Cradles
Listed below are various headrests that are widely used today. Check out each one and see which product fits your budget and meets your needs.
Earthlite Flex-Rest Face Massage Table Cradle

This patented face cradle from Earthlite is made with elastomeric material. This means that the cradle is flexible enough to adjust to the shape of the face and the movement of the head. Its versatility is supported by a durable frame infused with carbon fiber. It also comes with a Strata face pillow with memory foam cushioning and an eco-friendly PU leather cover. It fits all portable massage and Reiki tables with an 8-inch on center headrest outlet.
---
Master Massage Ergonomic Dream LX Face Cradle

The Master Massage Ergonomic Dream LX face cradle comes with a couple of aromatherapy containers on each side. These containers can hold a few drops of essential oils. Additionally, it comes with a ribbon that can adjust the firmness of the cushion. Its height can be adjusted as well. The cradle fits all portable massage and Reiki tables with an 8-inch outlet. The package does not include a face pillow, but the cradle can accommodate most square or round shaped face pillows that are sold separately.
---
Sierra Comfort Adjustable Face Cradle

This face cradle from Sierra Comfort has an adjustable tilt, easy locking lever, and fits most massage and Reiki tables with an 8.25-inch on center headrest outlet. The frame is made of aluminum, which is strong and lightweight at the same time.
---
Want more options? Check out the table below:
| IMAGE | PRODUCT | RATING | REMARKS |
| --- | --- | --- | --- |
| | Earthlite Caress Self-Adjusting Face Cradle | | Complete kit |
| | Earthlite Deluxe Adjustable Face Cradle | | Universal fit, No face pillow |
| | ForPro Aluminum Face Space Holder | | Universal fit, No face pillow |
| | Therapist's Choice® Standard Universal Adjustable Massage Table Face Cradle | | Universal fit, No face pillow |
Face Cradle for Reiki and Massage Therapy
Headrests vary by design, frame quality, size, and price. Not every function is necessary in Reiki. As a contactless energy modality, Reiki practitioners do not put pressure on the head or any other part of the body. So, an extra strong and costly headrest is not really needed. It's a great feature nonetheless. What's more important is that the client is in a tranquil state. The more relaxed the client is, the more he or she will be able to open up to Reiki energy.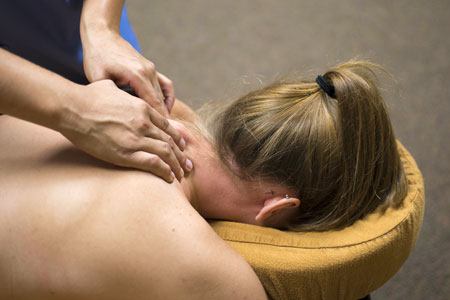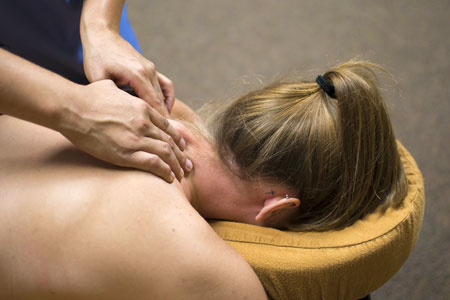 On the contrary, massage therapists need to have a good quality face cradle because aside from needing to apply various amounts of pressure, the client has to feel comfortable as well. A wobbly face rest will surely make the client feel insecure, which ruins the entire experience.
The quality of the face rest is evident when the client is lying face down. The goal is to keep the client's neck position neutral while still allowing him/her to breathe through the mouth and nose. A good quality face cradle will definitely receive a lot of compliments from clients and practitioners alike.
There are also clients who prefer not to use a headrest. The video below shows some tips on how to handle them in this kind of situation.
Sections of a Headrest
The headrest is composed of three sections – the cradle assembly, cushion, and cover. Some brands sell them as a package, while others sell them individually. To avoid compatibility issues, you should first look for an upgrade or replacement from your massage table's manufacturer. Top manufacturers, like Earthlite and Master have them, as mentioned above. If you still can't find the one that fits your needs, then you can check other brands. There isn't a lot of documentation regarding compatibility, but the dimensions should give you a clue if it fits your table or not. The ones labeled as universal are designed to fit most of the massage tables available in the market today.
10 Best Face Cradle Covers For Your Reiki Table
Would you like to check out face cradle covers as well? Check out our article by clicking on the button below.